About
We are looking for highly motivated and bright students to continue building the foundation of our summer intern program. Guided by our team of software professionals, and previous Interns, you will apply cutting edge software development tools and practices to a real software product that you will build from the ground up. Some of the technologies considered for the project are Vue/Angular/React, Node/Express, and Bootstrap/Google Material Design. Throughout the program, Interns will use many software engineering best practices such as agile/scrum, pair programming, automated testing, and test-driven development. If you are eager to hone the skills learned at Virginia Tech and want to work on a real-world problem, from concept to delivery, while working for an established company of software professionals, then please consider applying for a summer internship with Case Consulting!
Technical Skills

Minimum 3.0 GPA
Majoring in Computer Science, Computer Engineering, or related field
Experience with object oriented software development
Desire to apply and develop technical skills
Collaborative Skills

Works well in team environment
Strong written and communication skills
Desire to apply and develop interpersonal skills
Likes to have fun
Other Requirements

Ability to obtain a security clearance

Must be a U.S. Citizen
No recreational drug use within the last year

Desire to work in the Northern Virginia area
Currently in Junior year
Who?
Are you a Computer Science or Computer Engineering Junior who enjoys learning and working with current development technologies? Are you interested in experiencing what it means to be a professional application developer? If yes, then this internship is for you!
What?
During your internship at Case Consulting you will be guided by our team of software professionals and previous interns to apply cutting edge software development tools and practices to a real software product. Throughout the program, you will use many software engineering best practices such as agile/scrum, pair programming, automated testing, and test-driven development.
Where?
The internship is located at our shared office space in Reston, VA.
Why?
Work with cutting edge technologies like JavaScript, Node/Express, Vue, Amazon Web Services, and Bootstrap. Gain professional experience working in a simulated customer environment using industry best practices on a self-organizing team, apply for a security clearance, and work for a top notch tech company.
Frequently Asked Questions
What is a government contractor?
Government Contractors are people who work for a private or public company on contracts setup to deliver solutions to the Government. These companies either win prime contracts themselves or partner with companies to work as a subcontractor. As a contractor you will work at a Government facility with other contractors and Government employees.
Why do I need a security clearance?
A security clearance grants you the ability to work on some of the most exciting projects out there. You will work to solve very complicated and unique problems helping people around the world. In addition to the exciting work, a clearance provides you with an asset that improves job security and your demand to the market.
Why is there a 1 year commitment?
At the end of the internship this question will be obsolete because we take pride in the experience our internship provides and are confidant you will want to work with us going forward. A commitment to Case Consulting is necessary to submit you for a U.S. Government security clearance. As a company we invest heavily in our interns and take the program very seriously. Everyone involved gives a lot of time and effort, working to ensure the program is not an average internship experience, but rather true development of the skills required to succeed as a software engineer in the real world.

Before the completion of a successful internship you can expect to receive an offer for full time employment with Case Consulting, including your minimum starting salary and benefits. We understand that this is a big commitment, but we believe you will love our culture as much as we do and will want to stay well past any specified commitment time period.
Where is your full-time work?
Case Consulting has quite a few projects to place college new hires on when they start full time. Our goal is to find one that best fits your skill-sets and to place you on a team with other Case Consulting employees. Most of Case Consulting's work is located in the Northern Virginia area to include Tyson's, McLean, Bethesda, Reston, Herndon, and Chantilly.

"Case Consulting is an awesome company that has its hands in a lot of interesting technology. At this internship, I learned what it meant to be professional in the field, I learned full-stack technologies such as NodeJS and industry standards such as OAuth. We also got opportunities to explore the Amazon ecosystem and deployed an application into the real world that will be used by real people. The Case internship is a rewarding opportunity that is centered around great mentors that will do everything to help you succeed." - Fahad Ashraf, 2017/2018 Intern
"The Case internship gave me an amazing insight into what I was getting myself into when I said I wanted to be a software developer. The company is a big family which was a major factor in my decision to come on. I learned real-world programming languages and used tech that I found interesting every day I was there." - Jacob Boisseau, 2017/2018 Intern

"After completing this internship, I feel as though I went from a programmer who only wanted to stay in the backend to a full stack developer who can switch between the frontend and backend depending on the needs of the team. Through the internship you will learn how to be an agile developer, while working with cutting edge web technologies such as Vue, Node.js, AWS services, and Express." - Andrew Cooper, 2018 Intern
"Working at Case Consulting was a great opportunity for me to learn and experience what being a software developer is like in the real world. While I was at my internship, I was able to work in an encouraging, friendly environment where we designed a website and an expense app that would be used by the company's employees. In doing so, I was able to work with new technologies and agile programming that is used by employees in the company. This internship helped me get a good view of what being a software developer is like, as well as, helping me grow in the profession." - Sam Peake, 2018 Intern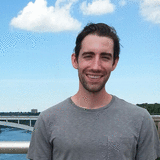 "My summer internship with Case Consulting provided me with a solid foundation for full-stack web application development that was lacking from my college education. Having the opportunity to work in an Agile environment with bleeding-edge technologies and experiencing how a software company operates has really prepared me for my career after graduation. Working in a collaborative team of other interns helped me to realize my own strengths as a developer, and we had an awesome time building an application that we are really proud of, under the guidance of the knowledgeable and approachable senior developers at Case. I would eagerly recommend an internship with Case to anyone with a desire to learn AWS, JavaScript, or web application development, without hesitation." - Joseph Thompson, 2018 Intern
Get in touch
Case Consulting has an established reputation and level of trust with the client, so contact us to discuss how we can continue to build a productive relationship and deliver impeccable results for our clients.
18425 RUSTLING WOODS COURT LEESBURG, VA 20175
703-728-0294